$15,000 Offer for Altona Towns
by
Marshall Homes

, Oct 16 2018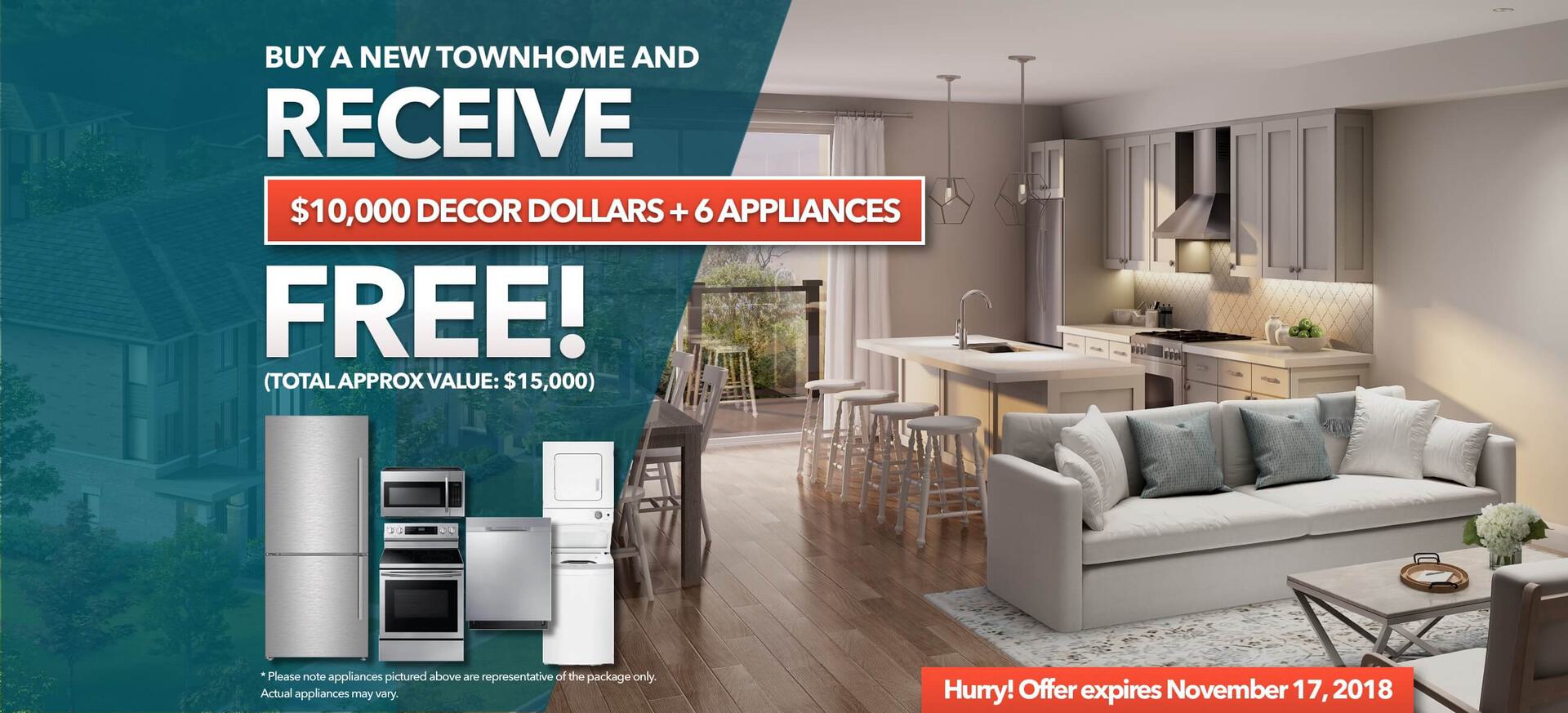 Our priority at Marshall Homes is to make sure your home is everything you dreamed it would be when you open your front door for the first time.
We'd like to help you realize that dream!
That's why we're offering a special Decor Package worth over $15,000 when you purchase one of our gorgeous townhomes at The Altona Towns.
While Marshall Homes is known for its standard features and attention to detail, we all want to make a new home our own.
So for a limited time, we're going to help you do just that!
6 Appliances + $10,000 Decor Dollars = $15,000 in savings!
Here's the deal:
If you buy a home at The Altona Towns on or before November 17, 2018, you'll get all your major appliances — that's six in total — PLUS $10,000 to spend on your decor must-haves.
About those appliances…
Take a look at what will be waiting for you on move-in day:
Stainless Steel…
Refrigerator
Range
Dishwasher
Over-the-counter microwave
And white:
This offer ends on November 17th, so take advantage of this special Decor Package Offer today. Just enter your info below to book an appointment now:
Don't miss out: Get $15,000 in bonus offers until November 17, 2018!
Request an appointment today:
This article is about:
Signature Homes
Related Articles