If you've been stuck in a decorating rut for the last decade (or two), here's some amazing news: Encore will be your opportunity to up your style.
Just as our tastes in fashion and food can change over the years, so can our individual decorating styles. Maybe you once loved more traditional details but now you crave a clean, streamlined approach.
Or, maybe you leaned towards vivid colors and now it's neutrals all the way. And it isn't only aesthetic preferences that shift; it's likely the way you use your spaces have morphed over time, as well. (Three cheers for change!)
Helping people find their new style that works for them, both in form and function, is one of our passions here at Port 32. Over the years our various models homes have inspired fresh design and decor directions for more than a few our homebuyers. So as we eagerly anticipate the launch of Encore, we're sharing our best tips so that you can start to envision your ideal environment.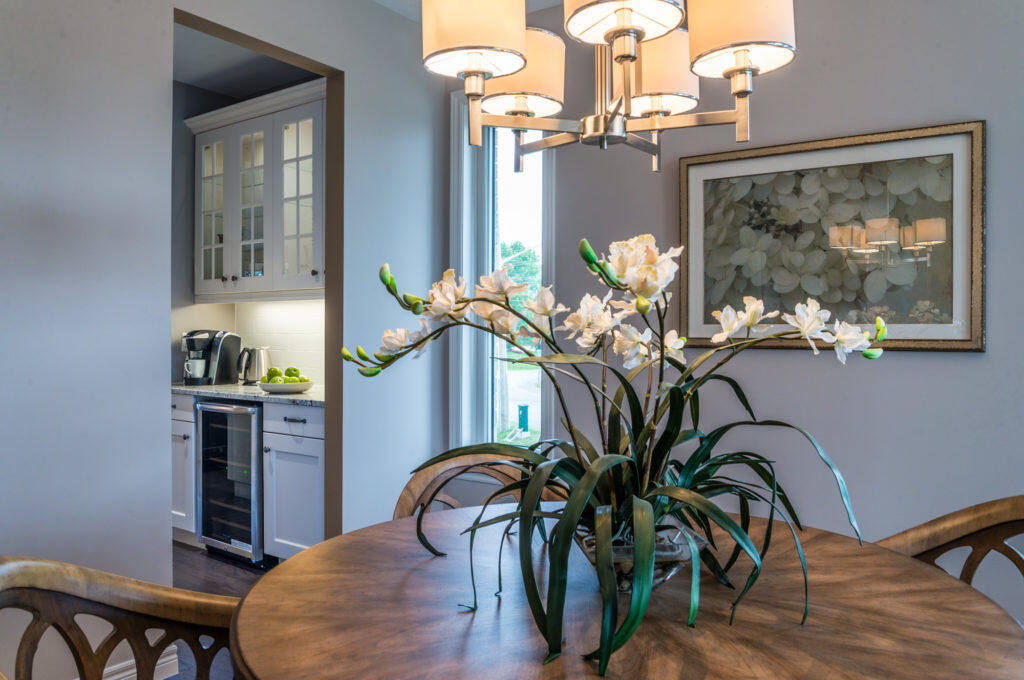 Make a plan
Whether you want to totally revamp your style or just freshen things up a bit, it can be hard to get started. The key to success is finding your vision. Think beyond architectural styles and consider instead how you want your home to feel. (Of course, it's a given your home at Encore will feel light and bright and spacious—the plentiful windows, vaulted ceilings and open floor plan will see to that.)
To pinpoint your vision, ask questions like, "Do I want a space that is cozy and restful or one that exudes energy?" "Will I entertain often or just host an occasional guest?" These types of questions will help you create intentional spaces that function well for the way you live in your new home.
Go easy
The best part of this new stage of life is you can spend less (or zero!) time working and more time enjoying the things you love. And, unless you're Mr. Clean, scrubbing your interiors probably isn't one of the things you hope to do with your newfound freedom.
At Encore, all of your finishes can fit you and your lifestyle. Customizing your home with hardworking, easy-to-maintain finishes, such as hardwood floors, granite countertops and low-sheen paints will allow you to spend more time golfing or gardening and less time maintaining your spaces.
Edit, edit, edit
It's no secret that living in the same place for a number of years you inevitably collect what can be an overwhelming amount of "stuff." So many of our purchasers used the move to Port 32 the catalyst finally to pare down your belongings. If it is no longer beautiful or useful to you, let it go. Starting with a clean slate will open up room for things you truly love and reflect you in this new chapter.
Keep it neutral
The interiors at Encore are made for today's casual lifestyle. The open concept design combines the kitchen and dining areas with the living room, allowing you and your guests to flow freely through the spaces. To keep a cohesive flow from room to room, opt for a neutral palette and create visual interest with textures instead.
Get inspired
Let this new chapter bring a fresh perspective. Look to your favorite magazines, websites, or places you visit to find styles that resonate. What stands out to you? What turns you off? Create a folder with clippings from your favorite magazines, or do as we do here at the Port 32 sales centre and fire up a Pinterest board to help guide your design and decoration decisions.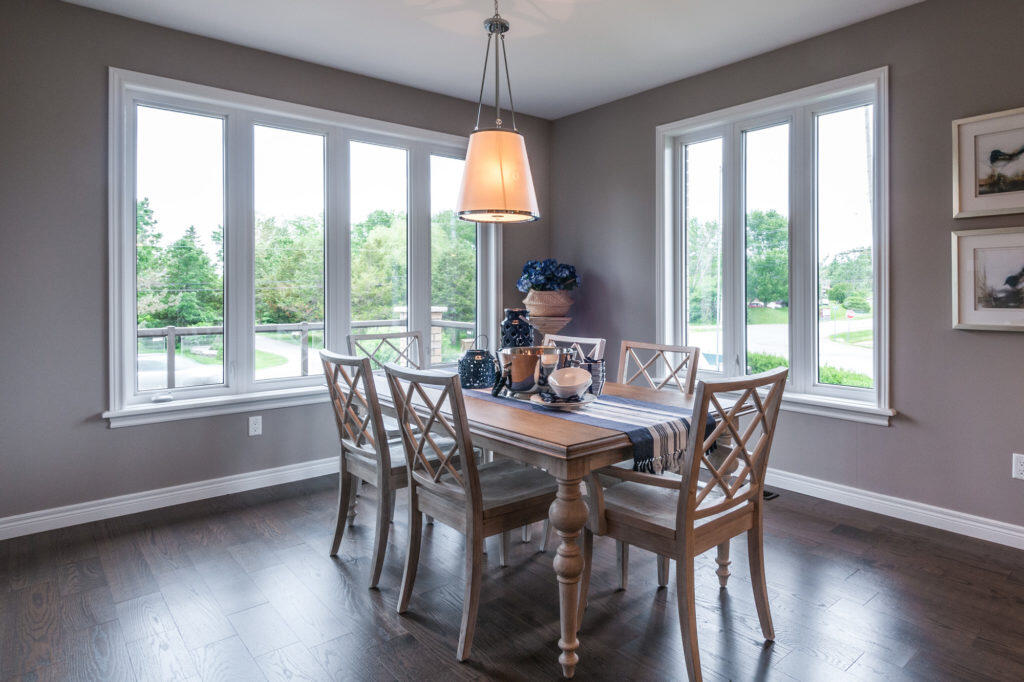 Don't let it (all) go
Holding onto those furnishings and accessories that speak to you, whether it's a family heirloom or a piece of art you picked up on a memorable trip, will give your new space an instant sense of meaning and collected-over-time look. (Tip: Your new home at Encore can be customized to accommodate and highlight your special belongings, whether it's an antique buffet or a collection of baskets.)
Put your interests on display
Personalize your spaces by including elements that speak to your favorite hobbies and activities. If you love to read, create comfortable reading nooks throughout your home and arrange books artfully on shelves and tables. Love to paint? Put your artwork on display. Do you enjoy the outdoors? Incorporate natural elements, such as wood and stone into your finishes and decor.
Accessorize like an expert
Breathe new life into a space instantly with textiles and accessories. Encore's contemporary spaces are the perfect canvas for creating a relaxed feel. Trade heavy draperies for sheer curtain panels. Choose cotton or sisal area rugs in neutral colors for a casual look. Add a punch of color and texture with throw pillows and blankets. Never underestimate the power of fresh flowers or a new candle to transform a space. It's always the little things that seem to bring it all together.
Enjoy the journey
Rome wasn't built in a day, and perfectly decorated interiors won't be either. Just as you gathered things over time to make your previous house your home, expect the same as you re-enter the decorating process. Allow your home at Encore to evolve over time by gradually collecting pieces that read well with your new style story. Every layer you add is like a new chapter in your style story.
Style your spaces with confidence
Over the years, you've had time to learn what you love and what you're happy to say adios to. And that's a great thing! You can make design and decor choices with confidence, knowing this isn't your first rodeo and that every home at Encore is the perfect canvas for creating beautiful, stylish spaces you'll love for years to come.